IABC ONLINE
Associate of Arts in Theology Program
OVERVIEW:
This program is designed to open a space for the Apostolic International Bible College English curriculum and coursework to be more accessible and convenient to a larger audience of students by means of an online learning platform.
The program will provide students with an understanding of the Apostolic Assembly Doctrine and Constitution. Students will gain a general understanding of Scriptures and will learn to examine the application of biblical texts in ways relevant to their current contexts of ministry. Students will also be challenged to complete assignments and tasks that will equip them with tools to strengthen their ministries and their calling.
HOW IT WORKS:
Program length: 20 courses
Duration: 20 months
Course Length: 3 weeks
Format: 100% Online, use pathwright.com
Cost: $150 per course (to be paid at beginning of course, includes materials, debit/credit card)
CURRICULUM:
Program will follow the same curriculum as the On-Campus Bible Colleges
WHAT TO EXPECT:
Courses will include video lectures by professors, feedback on homework assignments, discussion boards, and will include hands-on course assignments (pastoral meetings, video presentations, group projects, etc.) All assignments and grading will be posted and submitted on the online portal.
WHO SHOULD ENROLL:
All students interested in completing the A.A. program and are entering their 1st year of Bible College.
If you are unable to attend an on-campus bible college program nearest to you due to: Work schedule, language barrier, or no access to one.
All students must fill out a consent form.
This form is to be filled out and signed by both your Pastor and local Bishop for enrollment.
Registration Form
Our programs are expressly designed to fit the lives of busy professionals like you.
IMPORTANT DATES:
ROLLING OPEN ENROLLMENT
Course Dates:
February 7th- 26
March 14-31
April 11-30
May 9-28
June 13-30
July 11-20
August 8-27
September 12-30
October 10-20
November and December
Make-up Courses
---
"I gained knowledge in many different important topics, and grew more comfortable in my ministry."
– Anonymous
" The course was relevant to the English culture and curriculum was relevant to ministry."
– Anonymous
"Assignment submission was easy!"
– Anonymous
"The program was very modernized. We had tasks that were up to date with the times we live in"
– Anonymous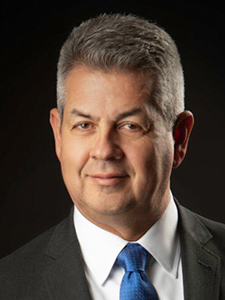 SUPERVISOR:
Bishop Armando Tamez
(Secretary of Christian Education)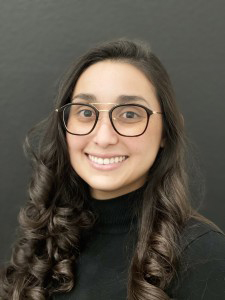 Interim Dean:
Dr. Janae E. Quezada
(1st Lady of the Harvest Church Las Vegas, NV)
In the beginning, was the Word, and the Word was with God, and the Word was God.
 For God so loved the world, that He gave his only begotten Son, that whosoever believeth in him should not perish, but have everlasting life.
A new commandment I give unto you, That ye love one another; as I have loved you, that ye also love one another. By this shall all men know that ye are my disciples, if ye have love one to another.
Then Peter said unto them, Repent, and be Baptized every one of you in the Name of Jesus Christ for the remission of sins, and ye shall receive the gift of the Holy Ghost.