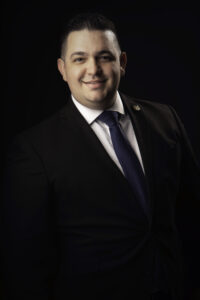 THE CORPORATE CORNER BULLETIN
FROM THE GENERAL MANAGER'S DESK
Happy Fall Greetings!
As we enter into the fall season, with the end of the year on the horizon, our Corporate Office is buzzing with preparation and excitement for the busiest season of the year! We are especially excited as we prepare for the National Youth Convention, in November of this year! Our staff puts in many hours of arduous work in order to prepare for, and assist with, the large operational tasks that make our conventions possible each year. We eagerly anticipate this great event and look forward to seeing our pastors, pastor's wives, and fellow brothers and sisters in Christ at the Convention! I want to thank our amazing staff for their dedication to serve and for their heart for the Kingdom of God! I can tell you, that every single member of our team, loves God and loves His Church! Together, we work to serve our beloved Apostolic Assembly.
As always, you may contact us every Monday through Friday, between the hours of 8 a.m. to 5 p.m. by calling our Corporate Office at 909-987-3013, or you may email us at [email protected]. Additionally, we would be delighted if you visit us during business hours, at 5401 Citrus Ave., Fontana, CA 92336.
Please read on and enjoy these exciting updates from our Corporate Office!
In His Service,
Min. Gabriel Gonzalez
---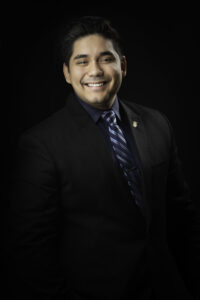 EMPLOYEE OF THE MONTH
SEPTEMBER 2023
Isaac Riojas
Administrative Assistant – Real Estate Department
Bro. Isaac has been working at the Apostolic Assembly for over one year and has been a tremendous asset to the Real Estate Department. In his role as Administrative Assistant, Bro. Isaac helps with many areas in the Real Estate Department including lease management, property management, and assisting with various tasks for the Administrator and team. Many of his coworkers have noted that Bro. Isaac is always very polite and has a great attitude. We congratulate Bro. Isaac for this accomplishment, and we are blessed to have him as part of our team! Help us congratulate him!
---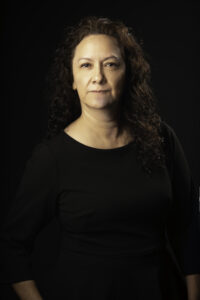 ANNIVERSARIES
Rena Gonzalez Cherie Rodriguez
27 YEARS 1 YEAR
Sis. Rena Gonzalez is our longest-standing employee, having completed 27 years of service to the Apostolic Assembly. We are tremendously grateful for Sis. Rena's heart of service and her dedication to the organization. If you have had the pleasure of meeting Sis. Rena, you will know that she has the biggest, kindest heart and that she serves the Kingdom of God is one of her greatest passions. We congratulate her on completing 27 years of service!
---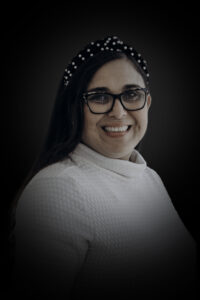 Sis. Cherie Rodriguez joined our team one year ago to fulfill a very important role in helping the Apostolic Assembly remain in compliance with the California AB503 law. Sis. Cherie's prudence and diligence in her work have been a tremendous blessing to our organization and we are so blessed to have her part of our team! We congratulate her on completing one year of service!
---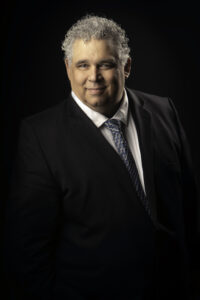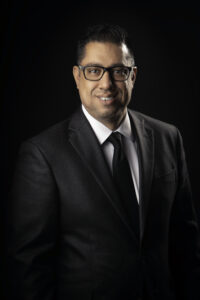 RECOGNITIONS
Dominic Moschetti Video Production Manager
and Caesar Perez, AV Production Coordinator
We want to take a moment to make a special acknowledgment and recognition of our amazing Corporate Production Team, led by Bro. Dominic Moschetti and Bro. Caesar Perez. These two men work very hard to create and produce all of the promotional content for our Corporate Office and all National Auxiliaries. Bro. Dominic and Bro. Caesar works together at the official ABBA Studio, which is located at our Corporate Office in Fontana, California. Without these two men, many of the communications and promotions of the Apostolic Assembly would not be possible. We acknowledge them and thank them for their unwavering dedication!
Learn more about our show productions by visiting our website at https://aaofcj.com/abba/
---